Our Address:
1965 US Highway 19, Topton, NC 28781
(click to view on map)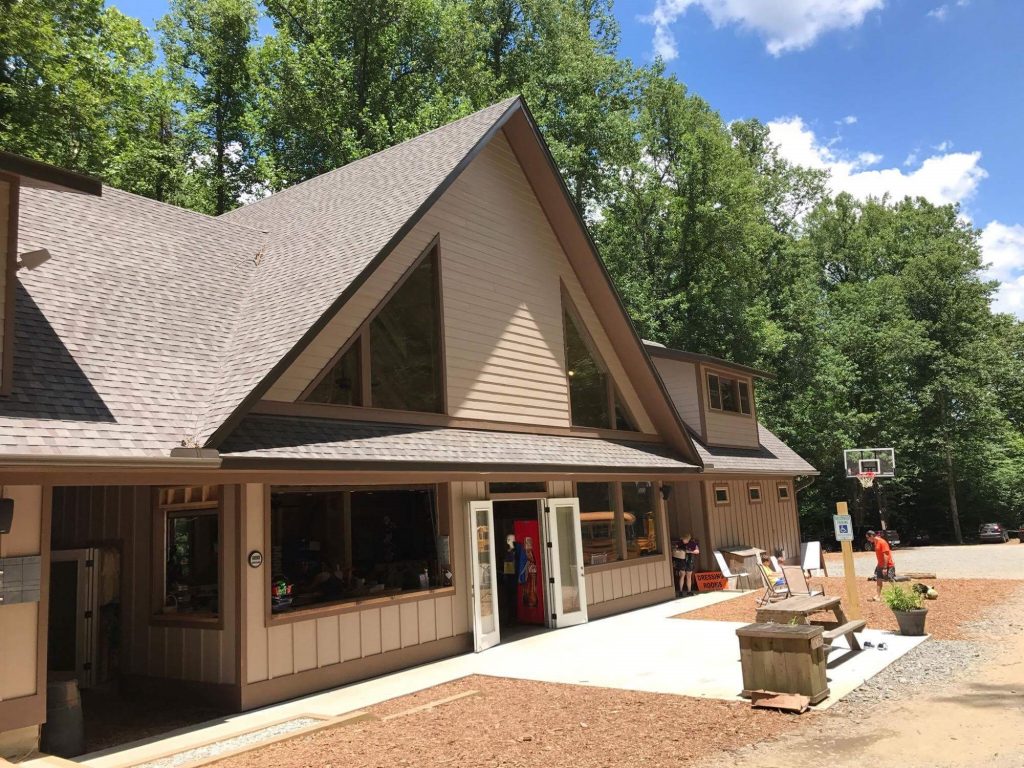 Our Story:
As many of you know (but several may not), in October 2017 Fast Rivers Rafting had the opportunity to purchase our own property near the put-in of the Nantahala River where we then built a brand-new rafting outpost which opened in 2018.
We had always leased the property on the river; so, in October 2017, we purchased a whole lotta dirt and spent the winter creating a new dream to share with all of our customers! We are thrilled to share this experience with all of you whom we have gotten to know so well over the years and with those new friends that are planning to come our way.
We hope you enjoy these photos of our build process!